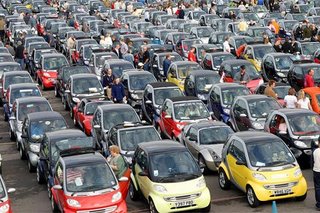 The fifth annual smart car Rally is to take place on 24 September.
The Rally will start at Mercedes-Benz World - a new multi million pound brand new experience being developed at the historic Brooklands racing circuit in Weybridge, Surrey.
It is expected that
more than 1,000
participants will join the colourful convoy of smart cars which will set off on their adventure at 10.00am.
They will then travel to their final destination of Brighton Racecourse, Freshfield Road, which will be open from 11.30am.
View
source.