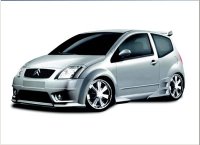 By William DiemWardsAuto.com, Oct 5, 2006 8:46 AM
PARIS – Automobiles Citroen may use Canada as its beachhead into North America.
"If we can homologate our cars in Canada, it's a potential," says Frederic Banzet, vice-president-international sales. "We're looking at it."
Canada's rules on automotive homologation are not as strict as those in the U.S., and cars such as the
Smart Fortwo
and the GM Daewoo Auto & Technology Co.–built Chevrolet Epica and Optra are sold there but not in the U.S.
The Canadian market absorbs about 1.6 million light vehicles per year, of which a little more than half are passenger cars, the sector in which Citroen would compete. The French auto maker won't have a cross/utility vehicle to sell until next year.
Well-established generalists that don't manufacture in Canada, such as Volkswagen AG and Nissan Motor Co. Ltd., sell about 30,000 units a year in the country.
Read full story
here
.